The most versatile shoe ever
Made for exploring everything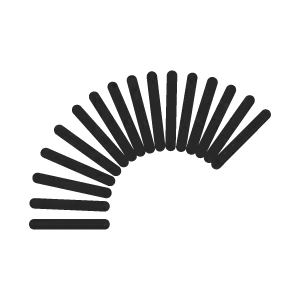 Our all-in-one travel shoes are the only shoe you need to pack. Each style is super lightweight, providing you with the benefits of aqua shoes, the comfort of sport shoes, and with the styling of your favorite daily pieces. And not to forget, sustainably made, with responsibly sourced materials and recycled plastic bottles.

The shoes that invented the All Terrain Sneaker Category
The all-terrain sneaker category was born to meet the needs of those who desire to always be ready to jump into a new adventure anytime, anywhere, keeping your feet happy every step of the way.
Take them wherever life takes you

From your workplace to the outdoors
The sneakers you can swim in

Feels like floating on cotton candy clouds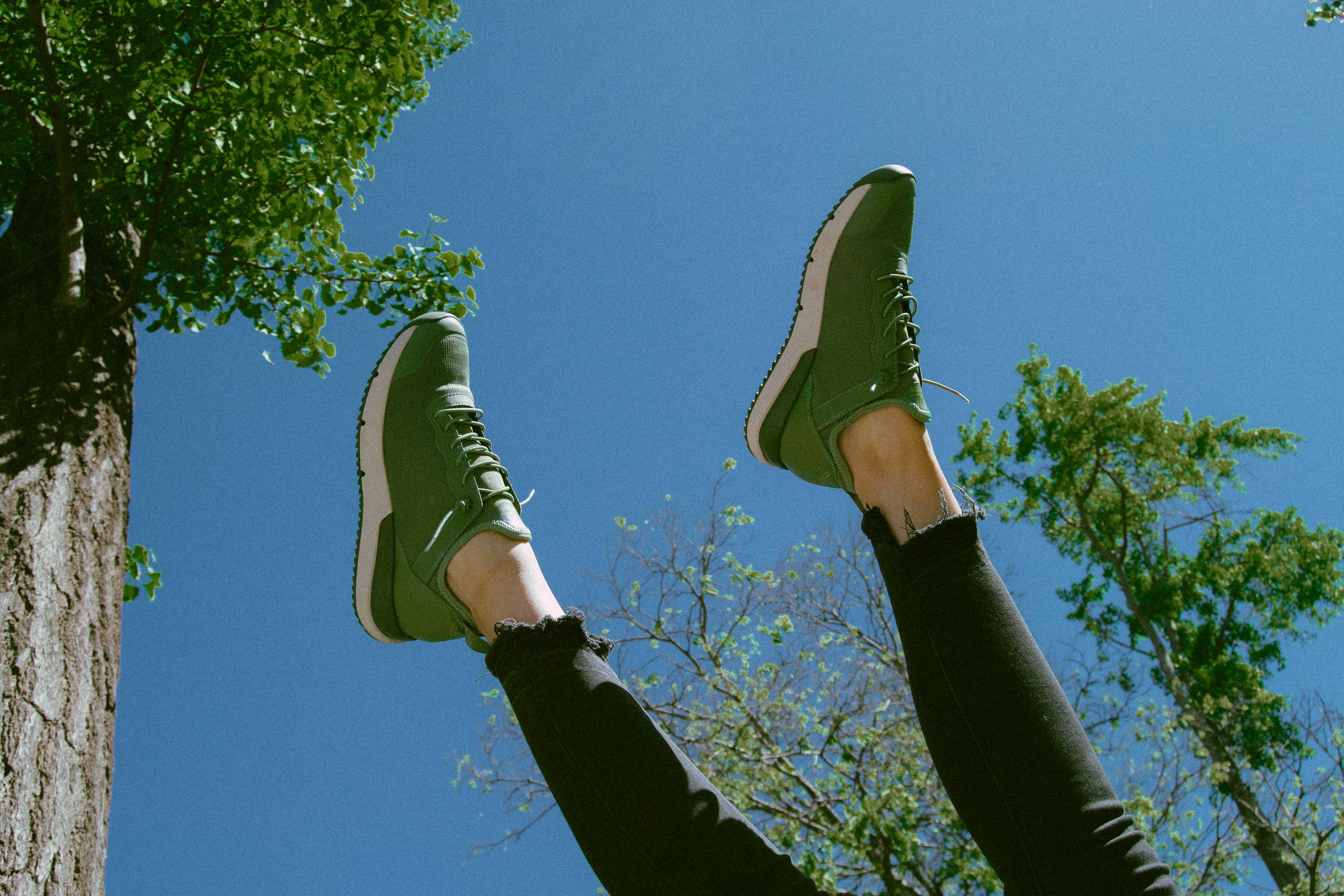 The sneaker with 4-in-1 versatility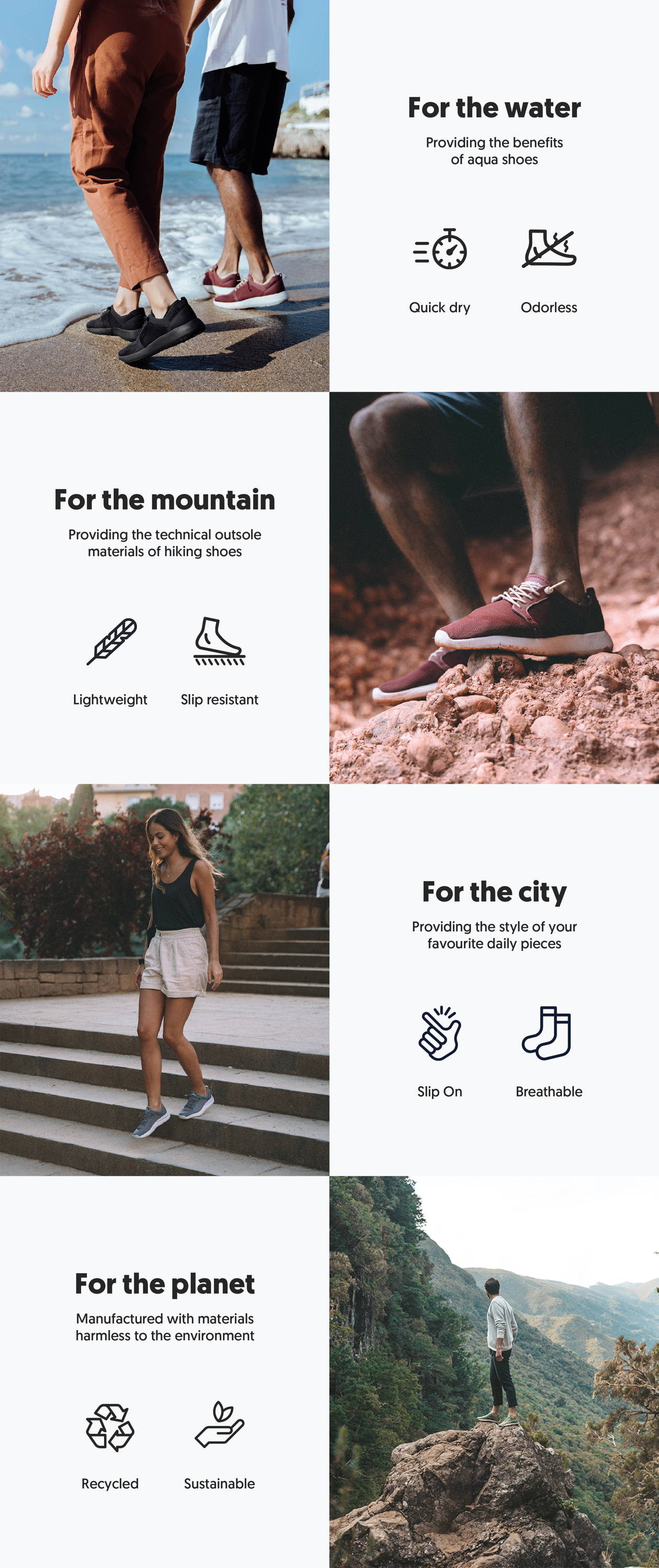 SprintLaces™ construction

Knot-stopping the shoe-tightening mechanism
Innovative and premium materials

New materials in collaboration with Cosmo & Airprene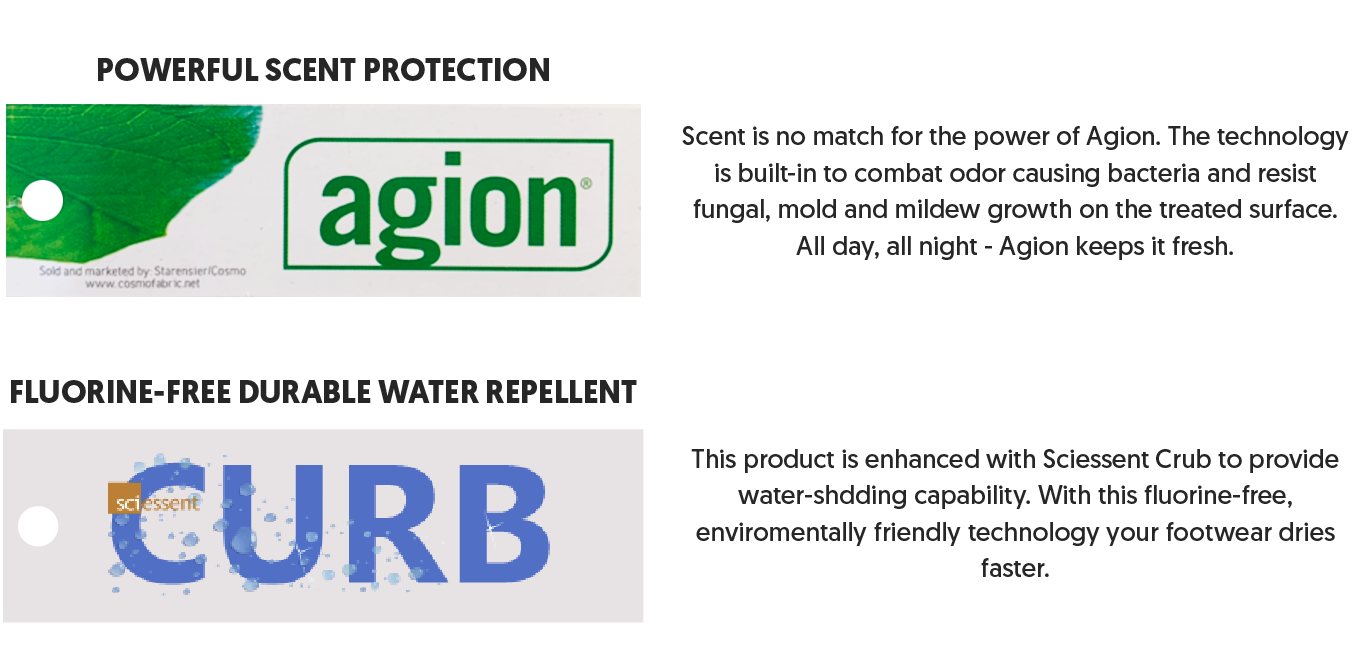 Super comfortable and durable dual density
All tests are passed against CTCR quality standards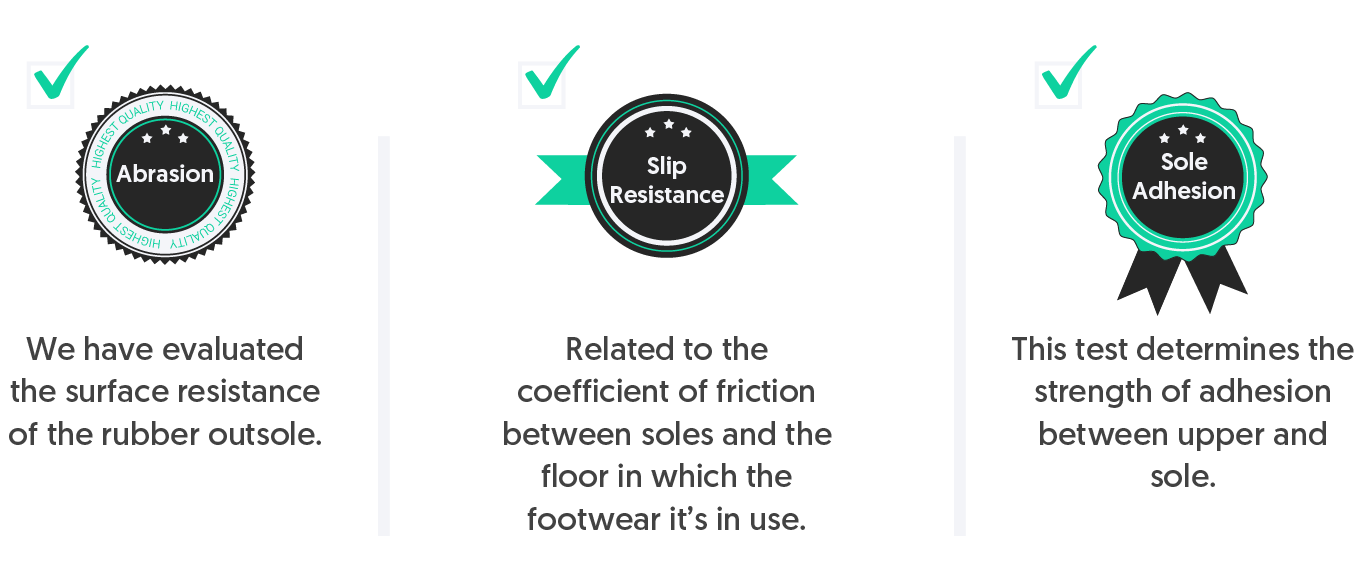 What you can't see, is what matters the most. It's all about the little things that make the difference. In design, we like to think that Less is More.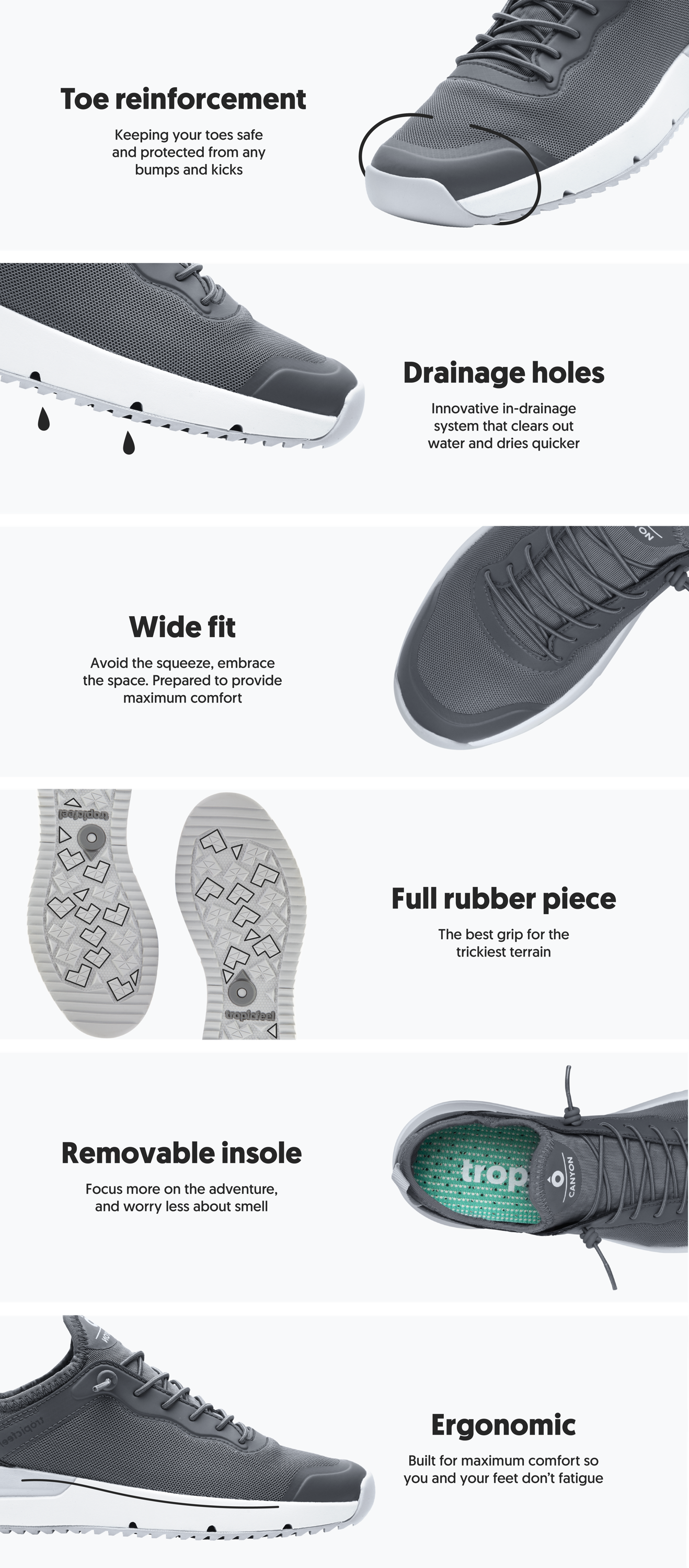 Design Process & Partners

We consider ourselves a collaborative brand, that is why for us, our community support is vital and we will not tire of thanking it. Involving the Kickstarter community in new launches is essential to the quality growth of our business, as it allows us to design and develop the product that we want without investors.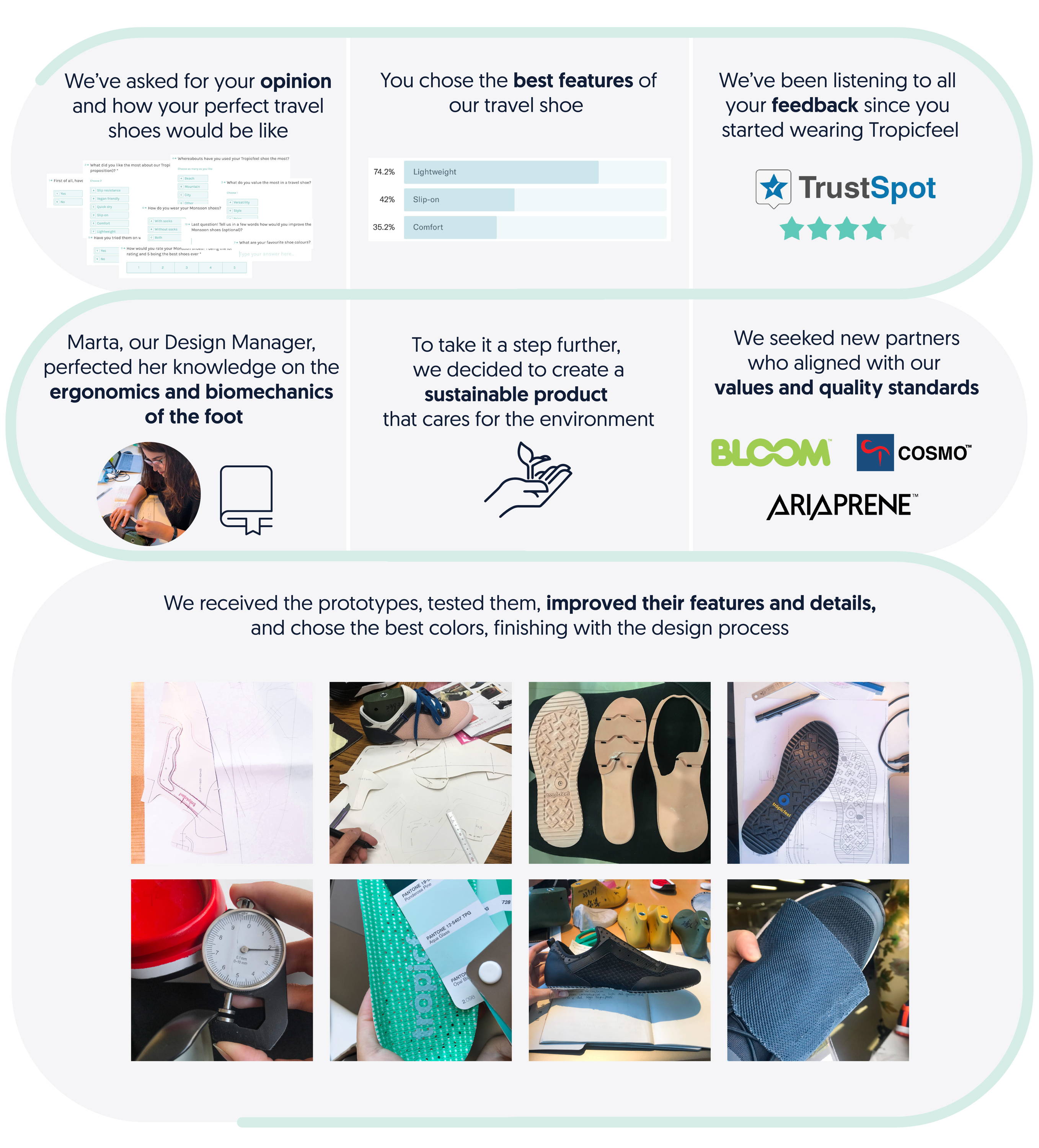 Committed to sustainability

A responsibility, not an opportunity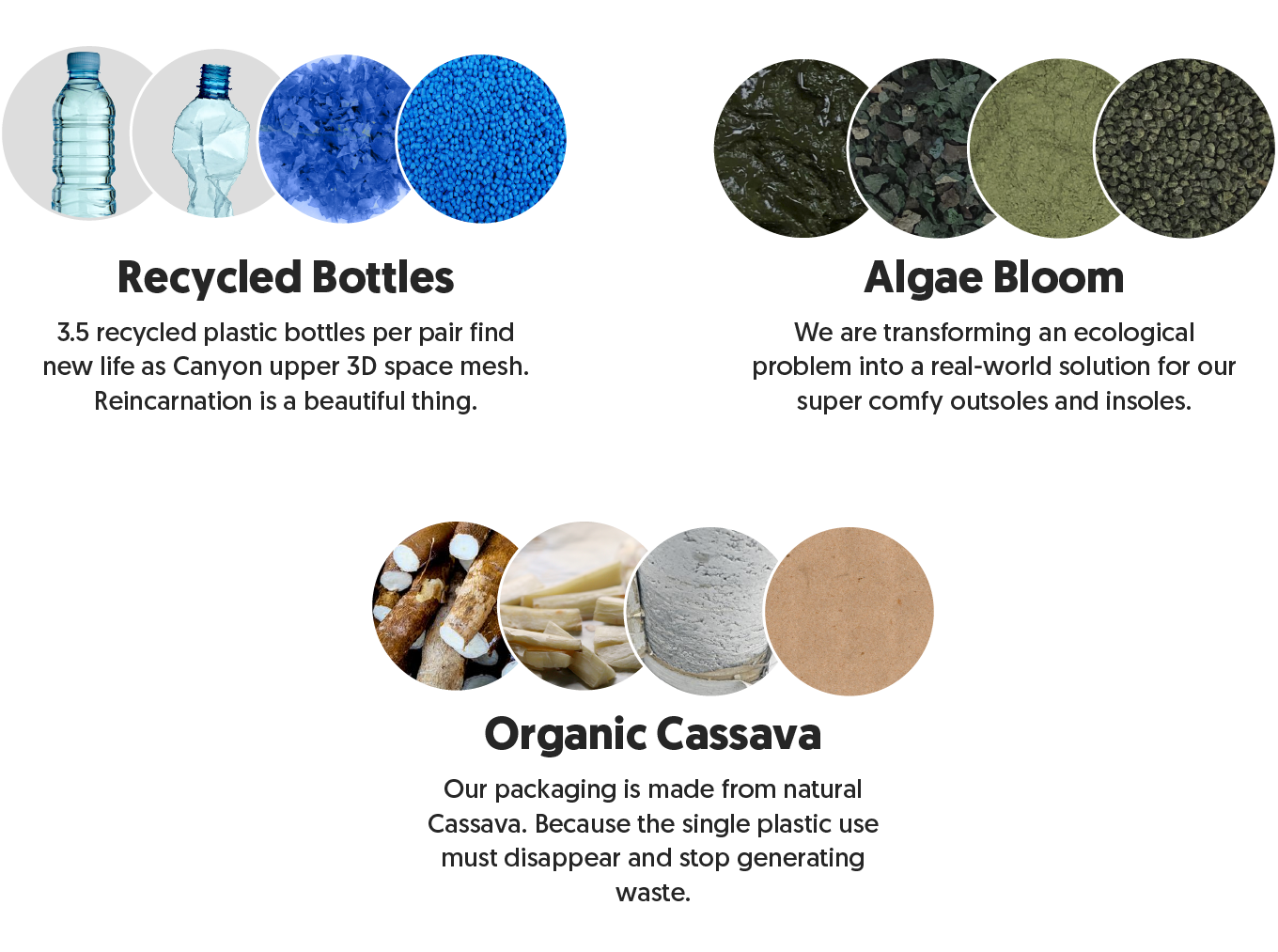 We are a young and diverse team of travelers coming from different parts of the world with a shared mission of making the everyday an exciting adventure!
Based on the statistics from the thousands of pairs of Tropicfeel shoes sold across the world, we have validated that they are true to size.
If you are between 2 shoe sizes, we recommend that you purchase the larger size. And if you prefer a tighter fit, we recommend one size less.
Frequently Asked Questions
Why should I buy All Terrain sneakers?
We have designed our best travel shoes yet, in line with our design principles: versatile design, superior comfort and sustainability. We bring you the only shoes you need to pack. All-terrain sneakers are great for the city and great for the outdoors, providing the technical outsole materials of hiking shoes, and style of your favorite piec
Are All Terrain sneakers water friendly?
Yes of course! We designed our All Terrain Sneakers by thinking about how we can get the best breathability and drainage on each detail. Thanks to some evacuation channels on the outsole and the design of the fabrics the shoes will dry very quickly.
How sustainable are your All Terrain Sneakers? 

Recycled bottles: Our sneakers are made from up to 6 recycled plastic bottles per pair.
Algae bloom: we are transforming an ecological problem into a real-world solution for our super comfy outsoles and insoles.
Organic Cassava: Our packaging is made from natural Cassava. Because the single plastic use must disappear and stop generating waste.
What size should I order?
Our All Terrain shoes are very easy to wash:
Remove the insoles and laces

Throw the sneakers in washing machine on short cycle at maximum 30º

Wash the insoles by hand for better results.

Do not tumble dry



Are you offering friendly shipping?

We offer worldwide free shipping. We ship from our warehouse in Hong Kong using Hong Kong Post International E Express to your doorstep (being the fastest and safest way). Additional taxes could apply depending on each country duties regulation.


What does it mean by Pre-Order?
You may have noticed that some items are only available for pre-order, with varying shipment mon. We use this model because:
We can avoid overstocking and the impact this has on waste and pollution, showing the benefits of using the in-demand model of the future.
Get a cheaper price. A discount of 20% applied to the items original retail price, thanks to production and logistical optimization that the pre order model offers.
Help us better understand your interest in our products and challenge the status quo.
What happens If I have ordered an item that is currently available along side a pre-order item?

All your items will arrive at the same time, as soon as the pre-order only item has been shipped. Shipping items together in one package rather than multiples helps us reduce our carbon footprint and become a more sustainable brand.


Yes, after a few uses, your shoes will stretch ever so slightly as you break them in.

You can wear these with, or without socks, whatever you prefer!
What materials are used to make your shoes?
To make a water-friendly, lightweight and resistant pair of sneakers we need to work with:

77% recycled polyester in the spacers, because the fibers in the middle are impossible to make from recycled goods (at the moment)

Upcycled 20% EVA in the Outsoles

Non-toxic and solvent-free on the foam upper materials

100% Recycled strobel insole

Eva mixed with Bloom algae on the insoles

100% recycled & recyclable packaging

Additionally, we are Blue-sign partners.
Yes, you can remove the insole and insert your own.
What is the difference between your Canyon, Monsoon and Cala styles?

The Canyon models have a bit more reinforcement on the top end of the shoe, so more suitable for hikes for example. While the Monsoon is just a bit lighter than Canyon and more suitable for water activities. Cala is our lightest shoe in the collection, and features the foldable heel. They are all lightweight, odorless and quick drying.


We offer you two options! Store credit or refund.
HOW DOES IT WORK?
Store Credit
We want to offer you store credit! With this, you can either choose the correct size or model you expected or get a brand new product in the future. We are getting ready to become the travel brand of the year! You have 30 days to get it from the day you received the delivery.
Positive things about this!
Take your time to decide! No expiration date  

Access to amazing new products

You can gift Tropicfeel to your loved ones!
Refund
You can ask for a refund and you will receive the funds in a few days

For both cases, we need the tracking number the courier gives you when you send the items back to accept your return.
How do I proceed with my return?
HOW TO PROCEED?
Prepare your package to be sent to one of our warehouses.
To prepare your package for the return, it must meet the following conditions before being shipped out:
Brand new, in original condition

Shipped in a box - we encourage reuse of the original one.

Introduce the Delivery Note in the package
Send your original package to one of our warehouses and keep the tracking number that your selected courier has given you! You will not be able to go ta step 3 until you send the package and you have the tracking number.
France
ADS Evreux (Retours BIG)
ZAC Multi-site Long Buisson
Rue Rolland Garros
27930 GUICHAINVILLE
France
Hong Kong
U- Freight Logistics (HK) Ltd.
Ground floor, Chuan Kei Factory Building,
No. 15-23 Kin Hong Street,
Kwai Chung, N.T.
Hong Kong
Great! You are almost there! Once you have sent the product back to us, it is time to proceed with your return! Remember that you will not be able to continue with your return if you do not have the tracking number that proves you sent the package back to us.


PROCEED WITH MY RETURN

If something is not clear or you still need help? Don't hesitate to reach out to us support@tropicfeel.com
Orders, Shipping and Tracking
Where do you ship to, and how long does it take?
Location

 

STANDARD

EXPRESS

Austria, Belgium, France, Germany, Italy, Netherlands, Spain (except Canary Islands) U.K

 

4.90 € 7 to 10 days
(Free on all orders over 60€)

19.90 € - 48 hours

USA, Singapore, Hong Kong.

 

9.90 € 4 to 5 days

19.90 € - 48 hours

Belarus, Bulgaria, Croatia, Cyprus, Czech Republic, Denmark, Estonia, Finland, Greece, Hungary, Iceland, Ireland, Letonia, Luxembourg, Latvia, Lithuania, Malta, Monaco, Poland, Portugal, Romania, Switzerland, Sweden, Slovenia, Slovaka.

 

9.90 € 7 to 10 days

39.90 € - 48 hours

Australia, Canada, New Zealand, Russia, Cambodia, China, Indonesia, Japan, Macao, Malaysia, South Korea, Sri Lanka, Taiwan, Thailand, Vietnam

 

9.90 € 7 to 10 days

19.90 € - 48 hours

Bahrain, Qatar, Oman, Saudi Arabia, UAE, Israel, Norway, Ukraine.  

 

19.90 € 7 to 10 days

59.90 € - 48 hours

Israel, Oman

 

35.00 € 7 to 10 days

59.90 € - 48 hours

Please Note: Time Estimates are based on BUSINESS DAYS
For express 48 hours shipping, you must order before 10am on Fridays.
Once your order has been shipped from our warehouse, you will receive a tracking link via email.
What's your Shipping Policy?

If our shipping carrier attempts delivery to you and the package returns to our warehouse (either because you're not there, the wrong address was provided or you moved without notifying us) it will be the buyer's responsibility to pay the shipping fee to reship the order. When you receive your tracking number, please keep an eye out for the package.


What is your commitment to sustainability?
At Tropicfeel, we don't consider sustainability a tool for marketing, but rather an important responsibility, which we work towards improving every day. We activate the power of collaboration to challenge the fashion industry, leveraging crowdfunding platforms as a route to streamline our production processes and create timeless designs.
We work with nominated suppliers that can offer us traceability at each step of the production process, building relationships based on quality and transparency, and our external agency B.COME measures the impacts behind the products we produce and consume. We have also partnered with Cosmo and Bloom to use recycled and eco materials in our travel gear.
Additionally, we collaborate with organizations that aim to protect our wildlife and environment, and give back 1% of our sales to keep natural wonders alive, so our future generations can experience them too.
Didn't find what you were looking for?
Click on the little speech bubble on the right hand side of your screen to speak to one of our assistants using live chat! If this is unavailable, please feel free to contact us at support@tropicfeel.com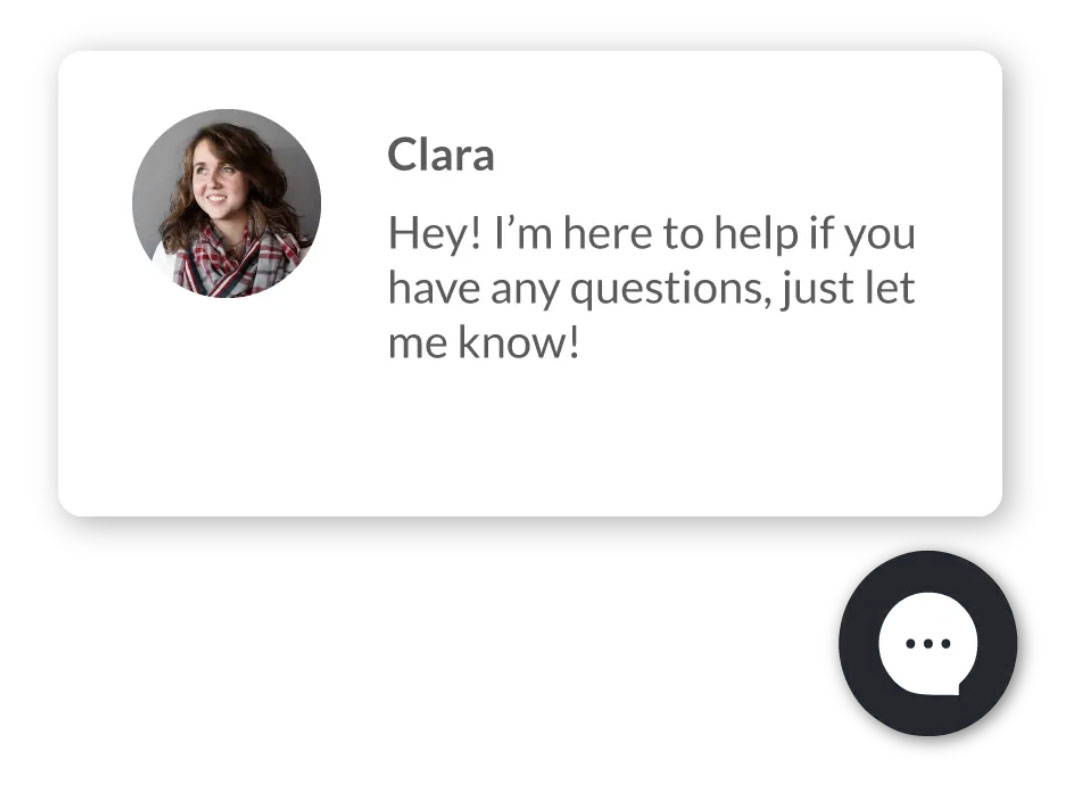 For travelers, by travelers