Hive Essential Pack
Hive Essential Pack
$374$349
$374
$349.01
$374
$349.01
A smart way to carry your everyday essentials and save packing space.
The Hive Essential pack is made up of 2 products:

Hive Backpack:
A backpack with innovative versatility, modular expandability from 22L to 46L and smart packability—ready adapt to any adventure.

Smart Packing Cube 12L:
A portable closet and space saver that allows you to easily organize all of the contents of your bag while optimizing space by compressing the compartments inside.

Hive Backpack:
Weight: 1400g / 3 lbs
Volume: 22-46L
Height: 49-60 cm
Width: 30 cm
Depth: 17-26 cm
Hive Backpack materials:
100% Recycled Polyester Fabrics with DW finishes in both the lining & main materials
Care instructions:
Hand wash only, do not bleach, do not iron, do not dry clean, do not tumble dry.
Shipping
Regular shipping usually takes from 2 to 7 business days. Delivery times and cost may vary according to the shipping option and destination. 
We have warehouses in the US, UK & Germany. We do our very best to ship from the nearest warehouse, however, this is not guaranteed and depends on stock availability.
You can find more information here.

Returns & Exchanges
You will have 30 days from the delivery date to request an exchange or a refund. We need the item(s) to be in an unused condition, in their original state and packaging.
Exchanges: We offer free exchanges for all countries within 30 days from the point of delivery.
Returns: If you are not completely satisfied with your order, we offer a compensation within 30 days from the point of delivery, once it is validated. We will provide you with a partially paid postage label for your return during the process, if applicable. 
For more information on shipping and return information, please visit our FAQ page here.
ESSENTIAL PACK

Hive Backpack
& Smart Packing Cube 12L

A smart way to carry your everyday essentials
and save packing space.

It's all in the details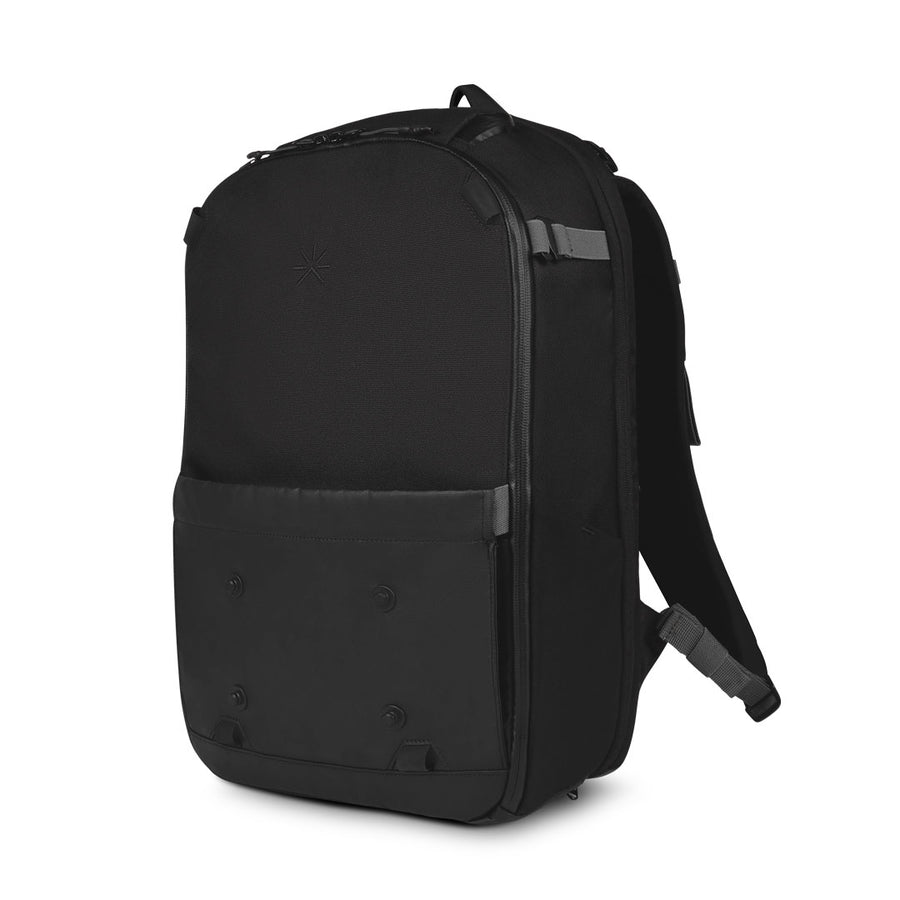 Smart packing cube 12L

Compress volume by 50%
Unlock Hive's full potential and save even more space the smart way with dual zip compression and optimized organization.
Use solo, or integrate it into the front pocket of the backpack and secure it with the Spider Net System™.

Watch our product tour to see how it works and all the details that it has.

How it works:
1
Organize

Use the organizational features to prepare your packing. Pack in up to 12L of additional items.

2
Compress

Use dual zipper compression to have this volume and pack it in your backpack.

3
Hang

Unzip and hang it when you reach your destination.

The travel lifestyle backpack
created with new nomads in mind