Nest

 The Everyday Adventure Backpack

From 16L to 30L

An All-Rounder backpack designed to satisfy the curious in their daily commutes, unforgettable getaways, and every hobby in between.

Tap to discover the ecosystem:

The ultimate space saverThe travel essential that keeps all your items organized while saving space.
Save space and keep things in placeThe Organizer is a portable wardrobe made with recycled materials that integrates into the backpack.
Capture the momentA durable Camera Cube XL with customizable dividers and optimized functionality.
A must-have travel organizer that saves spaceJust pack and compress. Fits all the extra items you might need like towels, underwear and more.
It's all in the details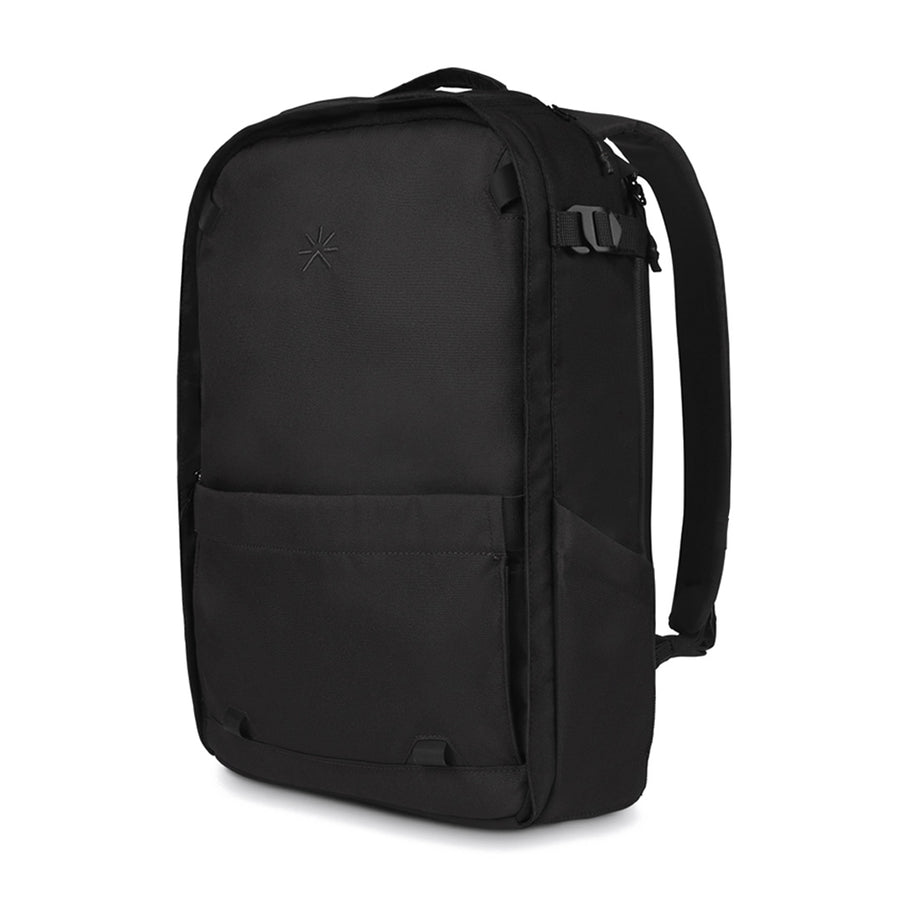 Pack more in

Made to take part in every day adventures

Nest's 3-in-1 adaptable design shifts between 16L to 30L.
That means you can unlock space when you're packing for your weekend trip and lock it back up when you're heading out for some day-time exploration.

The only backpack you need for life's ever-changing moments

Watch the product tour to see how it works

The travel perfect combo

Integrate the Nest backpack with Lift 40L Rollerbag for the ultimate 82L ecosystem.
Size up and seize the journey.


Smart Packing Cube 10L

Compress volume by 50%
Unlock Nest's full potential and save even more space the smart way with dual zip compression and optimized organization.
Use solo, or integrate it into the front pocket of the backpack and secure it with the Spider Net System™.

Watch our product tour to find out more.

How it works:
1
Organize

Use the organizational features to prepare your packing. Pack in up to 10L of additional items.

2
Compress

Use dual zipper compression to have this volume and pack it in your backpack.

3
Hang

Unzip and hang it when you reach your destination.

Protected Foldable Compartment
Ideal for items that need to be set apart
Kangaroo Pocket
Unzip the bottom of the backpack, unfold the pocket and get 4L of extra expansion for traveling.
Spider Net System™
A detachable divider that adds extra room for your belongings.
Wet outside, dry inside
Weatherproof materials ensure your belongings are protected against the elements

Dedicated space for all your passions
Customize it to your hobbies with its many modular add-ons and adjustable straps

Ultimate access. Optimized organization.
Bottle side pocket

Interior pockets

Top pockets

Laptop pocket

Sunglasses strap

Secret pocket

Organizer

Save space and keep things in place. The Organizer is a portable wardrobe made with recycled materials that integrates into the backpack. Easy access, versatile, water-friendly, lightweight.

Camera Cube XL

For professional or hobby photographers who are looking for durable, customizable and functional storage for their equipment. The cube can be used alone or integrated into our backpack.

Packing Cube 5L

A must-have travel organizer that saves space. Just pack and compress. Fits all the extra items you might need like towels, underwear and more. Made with recycled materials.

Accessories

Watch the product tour to see how it works

Some questions you may have

The Nest backpack does not come with any accessories but can be purchased in a Nest combo. Its accessories can also be purchased separately.
Our Nest backpack is not waterproof, but it is water-repellent. Most of the materials repel water, the main and front zippers are 100% sealed, and we use water-resistant YKK zippers all around. However, we don't recommend immersing the backpack in water for long.
Nest is made 90% of recycled materials—making it our most sustainable product yet. We have used Recycled Polyester and Nylon. They all come from post-consumer origins, meaning we are re-using fabrics from the industry. Recycled polyester gives a second life to a material that's not biodegradable and would otherwise end up in landfills or the ocean.
The Backpack is GRS certified and contains Blue Design (R) approved components. This means they have been manufactured in good working conditions, and that harmful environmental and chemical impacts have been minimized.
All the suppliers and material providers for the Nest are partners of Bluesign. Meaning they had been vetted prior to ensure safer and more sustainable environments for people to work in and everyone to live in. BLUESIGN certified suppliers promise a method of responsible and sustainable manufacturing of textile consumer products. Despite the fact we are not a Bluesign company yet, this can show our commitment to the maximum criteria in terms of ethics and sustainability.
We not only care about the materials used on our products but also put a lot of effort into finding the right suppliers. We have an internal process to ensure all our suppliers meet our standards. Thanks to this process and external audits and certificates we have been able to validate their social & environmental commitments.
The best way to clean our backpacks is to wipe the inside and outside after each trip with a damp cloth, then let it air dry. We do not recommend fully submerging our backpacks in water. If the stain is hard and you need soap, you can use mild soap on your damp cloth, however, do not apply it directly to the product. We always recommend non-toxic, environmentally friendly soap options.
The main materials of the backpack and accessories are 100% Recycled Polyester Fabrics with DW finishes in both the lining & main materials.
This product is manufactured in Vietnam by one of our longest partnership manufacturers.
In terms of use: Shell is bigger and it is recommended for longer trips.
Nest is smaller and it's perfectly designed for your everyday life, short trips, and hobbies you have!
Regular shipping usually takes from 2 to 7 business days. Delivery times and cost may vary according to the shipping option and destination.
We have warehouses in the US, UK & Germany. We do our very best to ship from the nearest warehouse, however, this is not guaranteed and depends on stock availability.
You can find more information here.
You will have 30 days from the delivery date to request an exchange or a refund. We need the item(s) to be in an unused condition, in their original state and packaging.
Exchanges: We offer free exchanges for all countries within 30 days from the point of delivery.
Returns: If you are not completely satisfied with your order, we offer a compensation within 30 days from the point of delivery, once it is validated. We will provide you with a partially paid postage label for your return during the process, if applicable.  
For more information on shipping and return information, please visit our FAQ page here.