NS60 Jacket

Made for Travel


All conditions. No Restrictions.

A high performance layer and vest that seamlessly integrate together as a jacket and extend into a full size parka for the colder adventures.

4 in 1 Versatility | Waterproof | Packable | 0-15ºC

Discover seamless integration

Ultimate performance in two pieces


Get wet, stay dry

The waterproof graphene membrane
is designed to protect against moderate rain and snow.

Adapt to your surroundings
Extendible vest and adaptable hood offer quick protection from the changing weather.

Extra protection
Shield from the wind and cold with the integrated neck warmer and retractable thumbhole cuffs.

Pack like a pro
Easily self-pack the jacket into a compact and lightweight formation into the pocket located on the back of the jacket.

Keep comfortable in the cold

Smart Body Mapping™ intelligently places different grammages of insulation where the body needs it.

NS60 Jacket (Layer+Vest): Available in 4 colorways
Tap to discover the details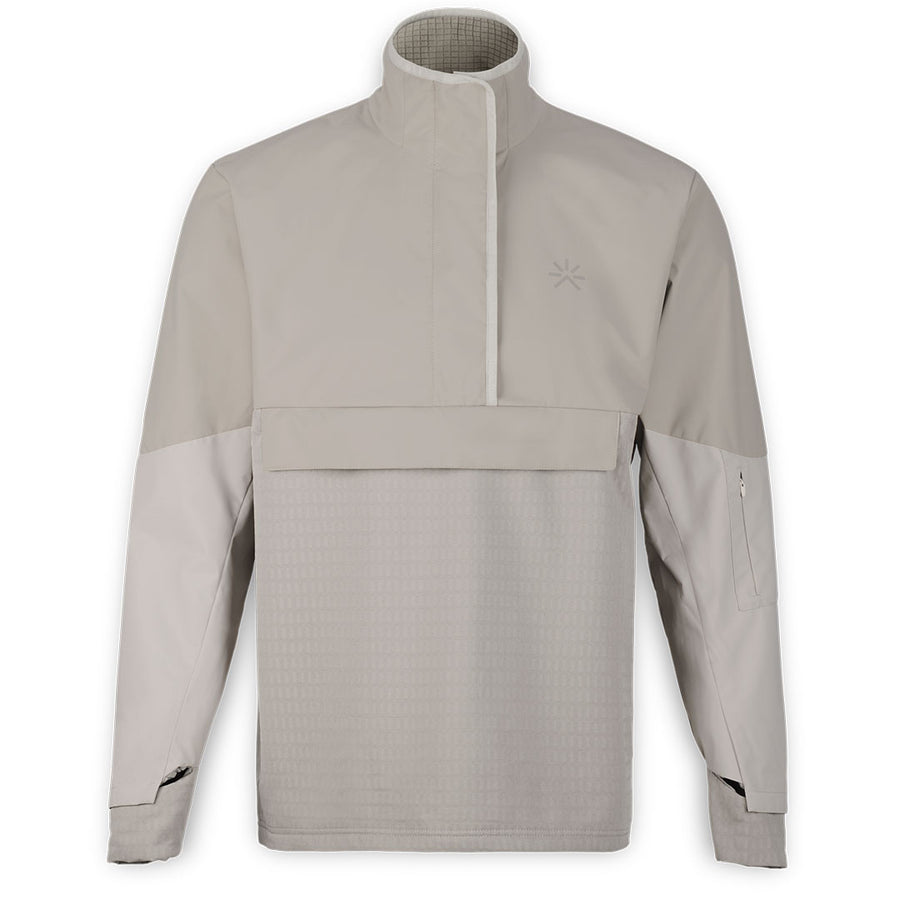 NS60 Layer: Available in 4 colorways
Tap to discover the details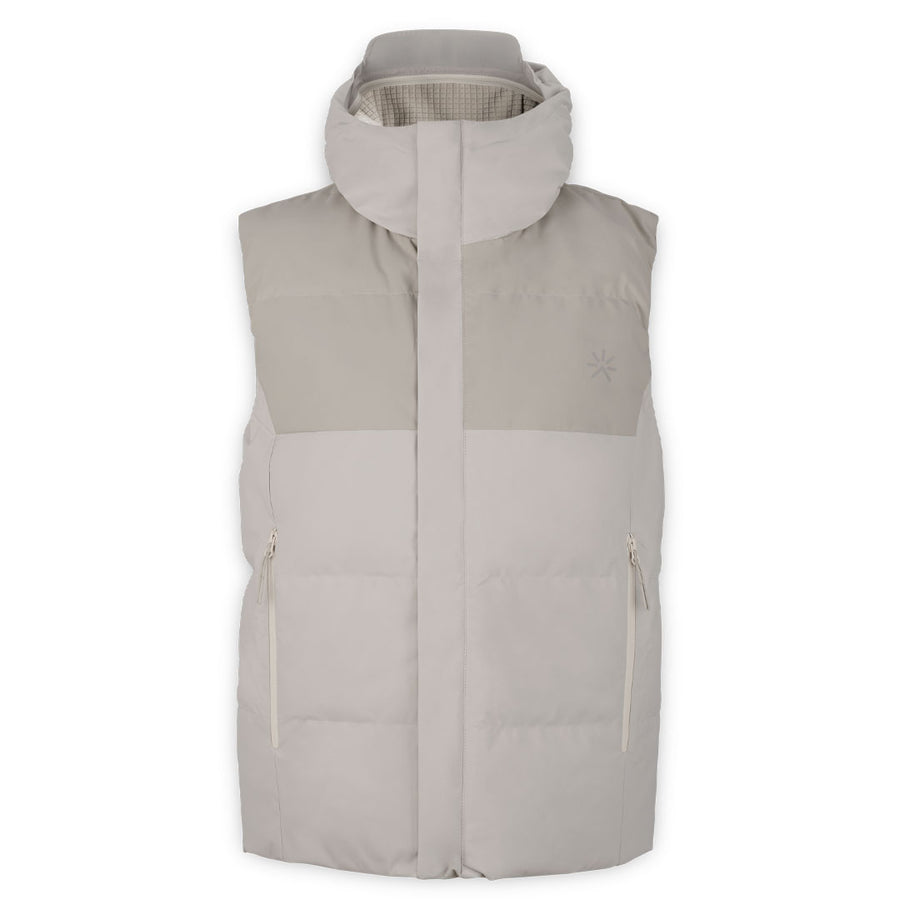 NS60 Vest: Available in 4 colorways

The autumn to winter performance jacket

From latitude 60ºN to latitude 60ºS, you're covered for the colder climates.

ProTravel™ LS Tee : Available in 3 colorways
NS40 Jacket: for warmer climates and with immediate delivery
Yes, as we use recycled materials certified with GRS. Additionally, all mills are certified with Standard 100 Oeko-Tex certification, STANDARD 100 by OEKO-TEX® authenticates the safety of chemicals used during the production of textile dyes, pigments, and finishing agents. OEKO-TEX® STANDARD 100 certification of raw materials for inks. We also use PrimaLoft® Gold Insulation Luxe. PrimaLoft® Gold Insulation Luxe is made of 100% post-consumer recycled polyester certified with GRS, Bluesign.
Yes, we are proud to confirm that none of the materials used in this product are animal based or related.
This product is manufactured in China in a responsive production chain.
Geographically, latitude is a geographic coordinate that specifies the north-south position of a point on the Earth's surface. Our jacket is designed for areas between 60 degrees North and 60 degrees South of the Earth's equatorial plane - and this is the reason why it's called "NS60".
Yes! We always push to meet the best quality standards in terms of durability and performance.
Vest
The NS60 vest main material includes C0 DWR + Black graphene membrane. The Shell itself, Collar lining, Body lining, and Buff, pockets are 100% Polyester and Membrane: Graphene (PU based). These materials compose the C0 Durable Water Repellent finish, Waterproofness, and Breathability.

The 100% recycled polyester microfiber used has 4 fantastic purposes.

1. Ultimate Thermal Efficiency - keeps you warm.
2. Permanent water resistance - keeps you dry.
3. Unmatched breathability - keeps you ventilated.
4. Superior softness and lightness.

Layer
The Main materials used on the Layer are also recycled Polyester and Black graphene membrane. Its features include:
- C0 Durable Water Repellent finish
- Waterproofness
- Breathability

The collar lining, lower body fabric, and body lining are all made with recycled polyester. This presents an odor-control finish, a soft-to-the-touch feeling, and breathability, finished off with a Water Repellent touch.
Yes, the NS60 is rainproof in moderate rain, average snow, and light pressure. The garment is also waterproof except under high pressure and impervious to water. Thanks to the graphene membrane this jacket is waterproof up to 13,5K and 15Kmm of water (JIS L1092 standard). The seam is sealed with quilting to ensure the best waterproof performance.
The NS40 jacket is targeted for warmer weather conditions (15º to 25ºC) while the NS60 is targeted for colder conditions (0º to 15ºC). The Vest and Layer are combined the same way as the NS40 jacket.
They have not been designed to mix and match. However, you are more than welcome to combine them!
We have a range of sizes available and the best way to check which one to go for is through our size chart. Please note, that normally every brand has a different scale of sizing. We recommend measuring yourself in cm and comparing this with the chart to determine the best size for you and the fit you'd like.
How to Measure
Arm Length: With elbow bent, measure from the center (back) of neck to elbow and down to wrist.
Chest: Measure around your chest/bust, just under armpit - at the widest point.
Botton Width: Measure around waist at the smallest circumference.
Front Length: Vertical distance between the top of the neck line and the edge of the garment.
You can wash the garment on a low, quick cycle at a temperature no higher than 30 degrees. Please do not tumble dry or iron.
Regular shipping usually takes from 2 to 7 business days. Delivery times and cost may vary according to the shipping option and destination.
We have warehouses in the US, UK & Germany. We do our very best to ship from the nearest warehouse, however, this is not guaranteed and depends on stock availability.
You will have 30 days from the delivery date to request an exchange or a refund. We need the item(s) to be in an unused condition, in their original state and packaging.
Exchanges: We offer free exchanges for all countries within 30 days from the point of delivery.
Returns: If you are not completely satisfied with your order, we offer a compensation within 30 days from the point of delivery, once it is validated. We will provide you with a partially paid postage label for your return during the process, if applicable.
For more information on shipping and return information, please visit our FAQ page here.