Nook 14-34L Ecosystem

The Everyday Carry Backpack


From everyday carry to your weekend getaway

Carry effortlessly
Travel better thanks to the handle configuration and cabin-sized design.

Wet outside, dry inside
Weatherproof materials ensure that your belongings are protected against the elements.


Travelers, get ready to do more

Watch the product tour to see how it works

Tap to discover the ecosystem:

Pack more, pack smarter
Unlock Nook's full potential and save even more space the smart way with dual zip compression and optimized organization.
Use solo, or integrate it in the back pocket for the perfect packing combination.
Easy access, always organizedA small roll-up toiletry bag with pockets, a hidden mirror and detachable liquid pouch. Un-wrap and hang up to see all your personal belongings and easily pack back into the front panel pocket once you're finished.
Everyday-carry essential
Keeps you organized on the move with 2L of extra storage. Features mesh pockets and zipped pockets for smaller items and is easily integrated with the backpack thanks to the toggle system.
Organized on the goFast access to your tech or sunglasses, the soft-lining takes care of your most delicate items and the pouch attaches easily to the shoulder strap.
Carry your tiniest itemsNever lose track of your smallest items, the Micro Pouch can attach anywhere to, or be carried within, the backpack.
Cleverly designed pockets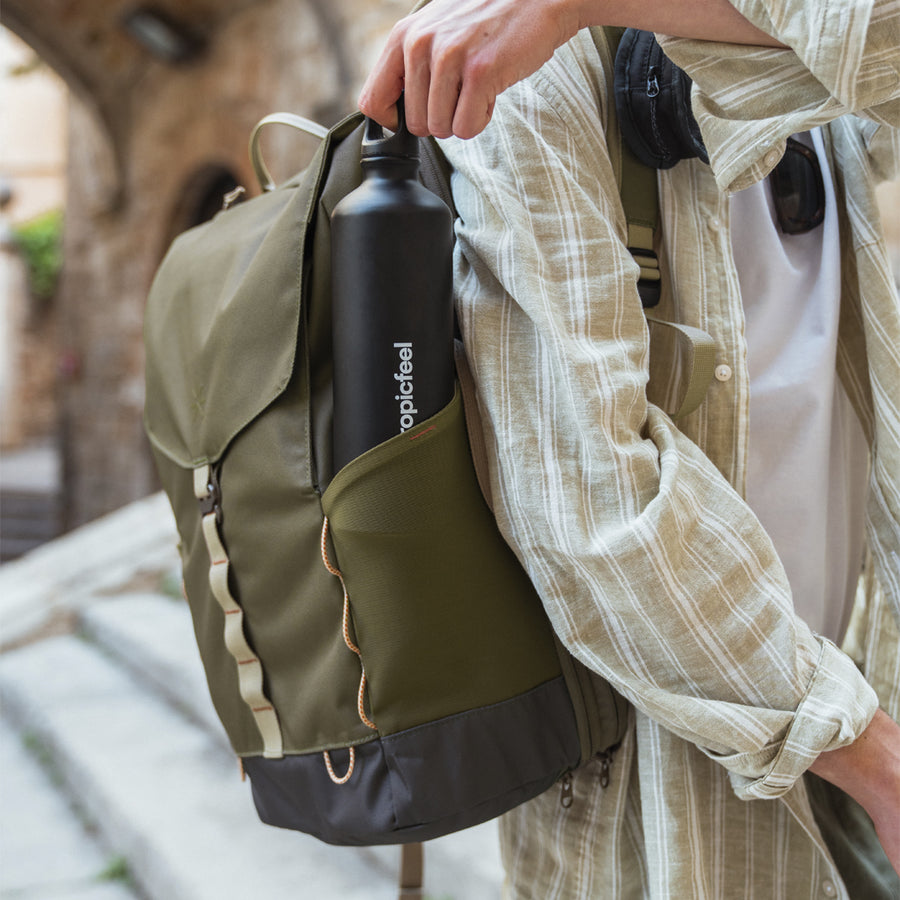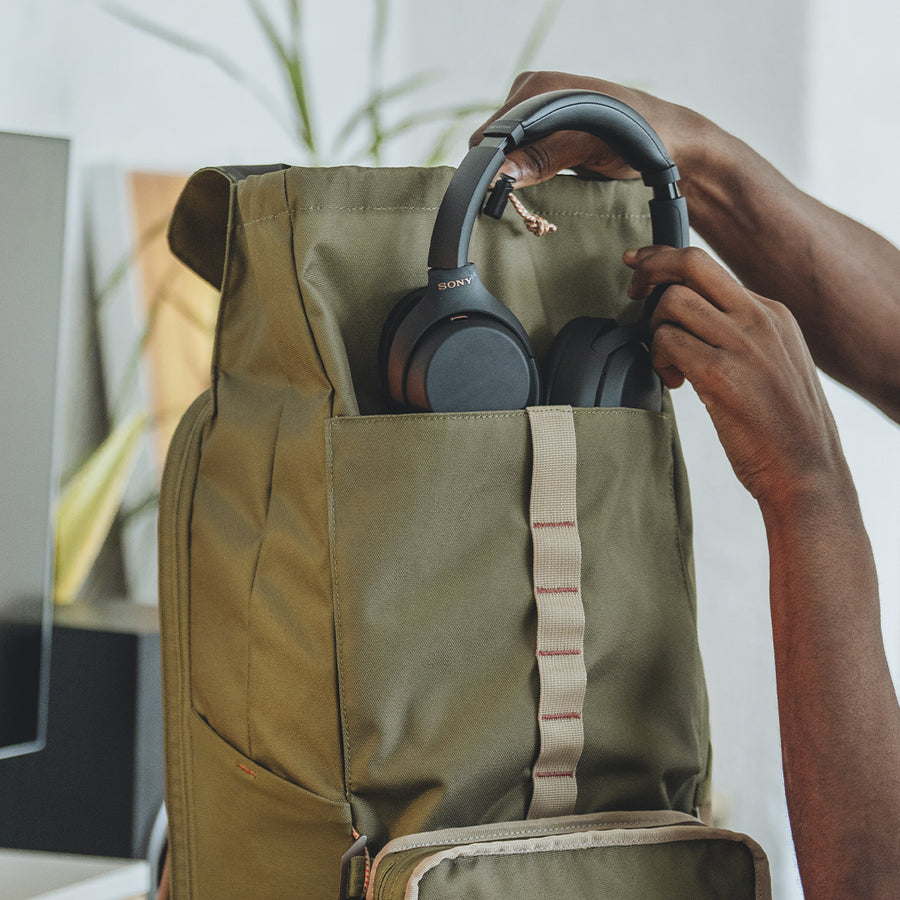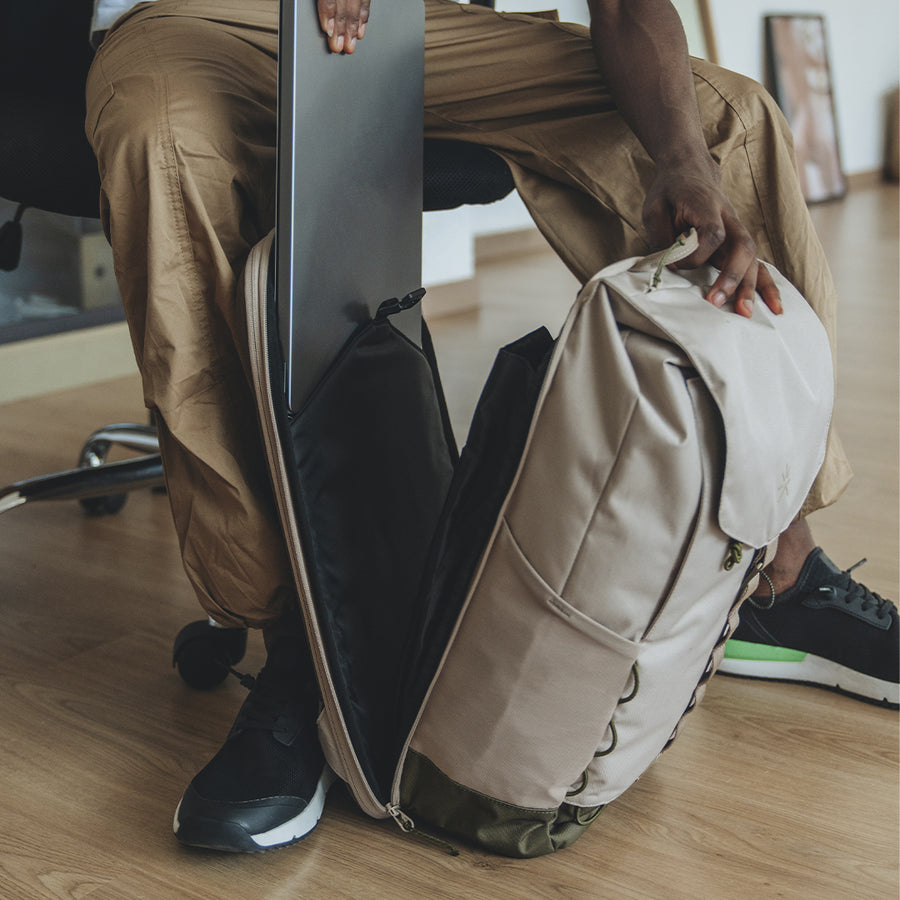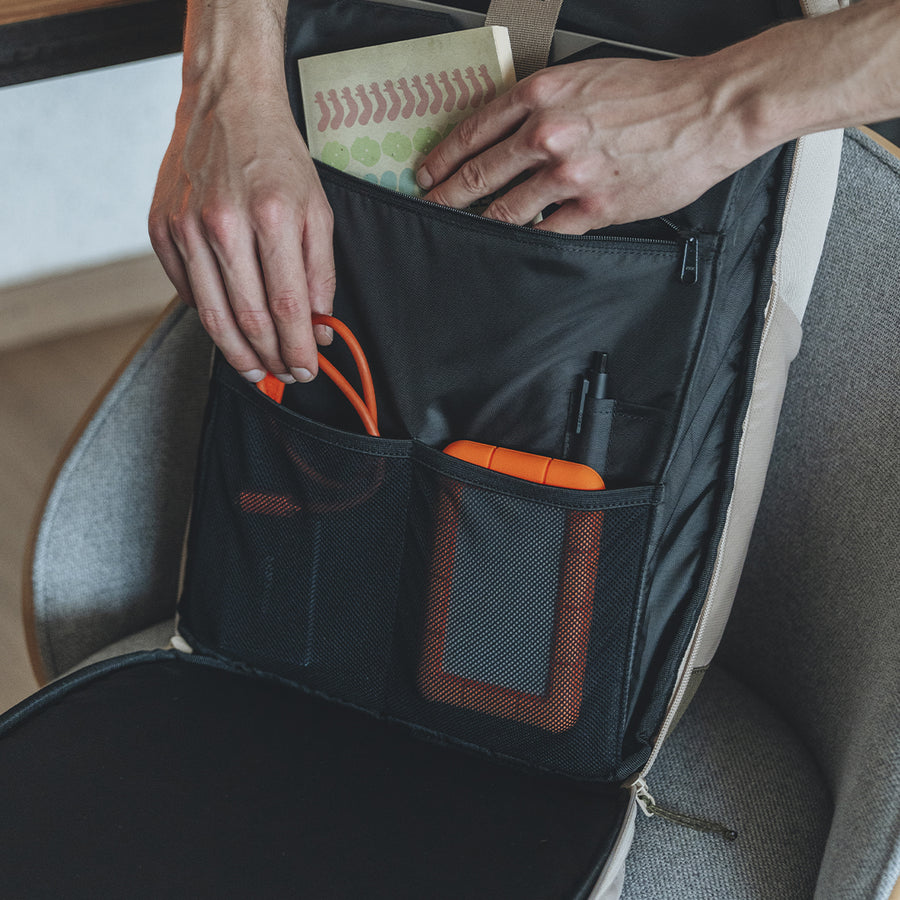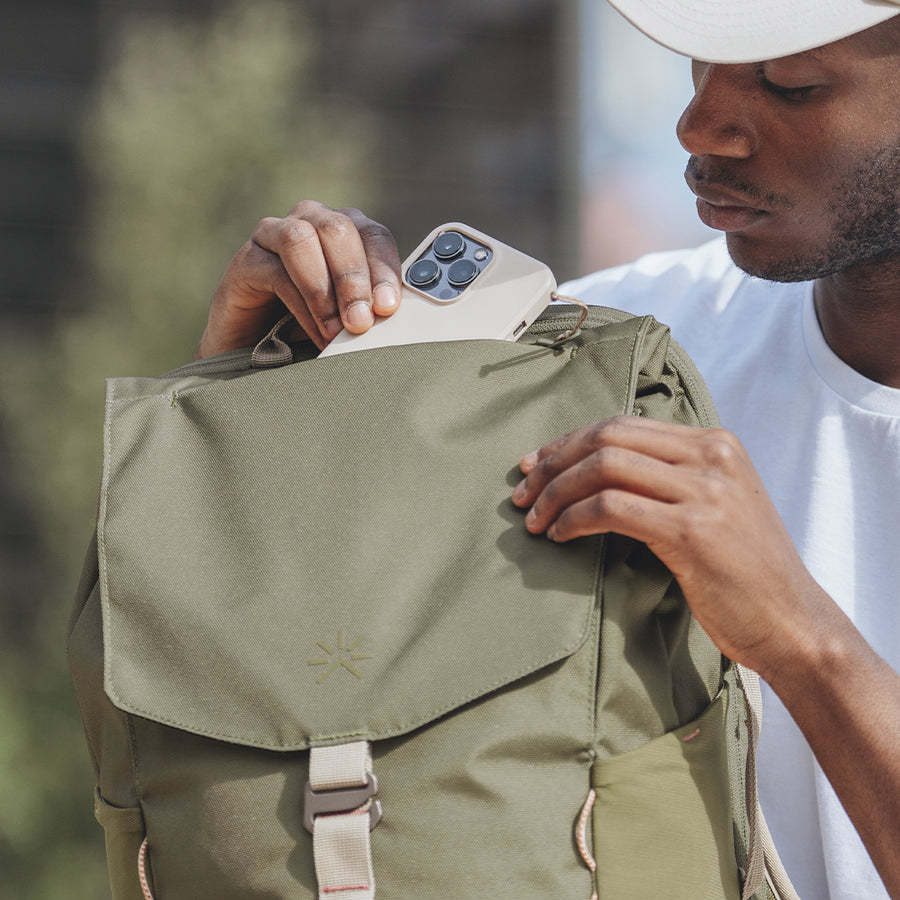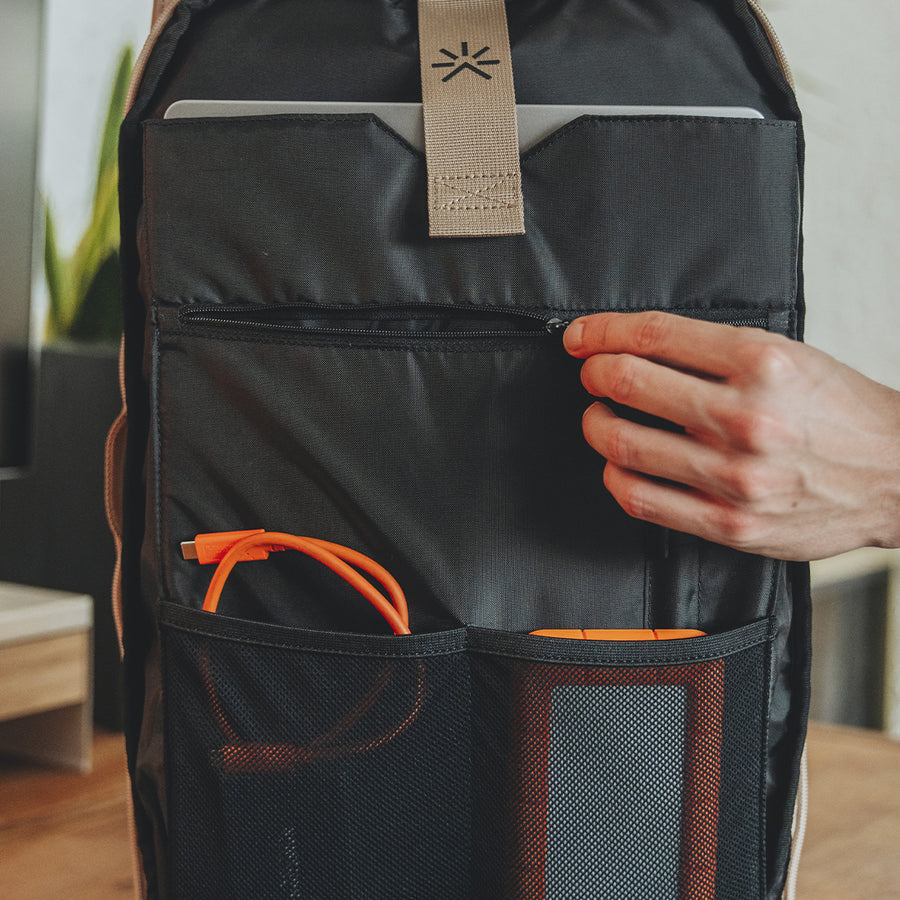 Some questions you may have

Liters: From 14 -34L
Dimensions:
Normal
Height: 44cm
Width: 28cm
Depth: 14cm
Fully expanded
Height: 52cm
Width: 28cm
Depth: 19cm
Weight: 1.4 kg
The Nook backpack does not come with any accessories but can be purchased in a Nook combo. Once Nook will be available for standard shipping in September 2023, its accessories will be able available to purchase separately. 
The best way to clean all of our backpacks is to wipe the inside and outside after each trip with a damp cloth and let it air dry. We do not recommend fully submerging our backpacks in water.
If the stain is hard and you need soap: Yes, you can use mild soap on your damp cloth, however, do not apply it directly to the product. We always recommend non-toxic, environmentally friendly soap options.
At Tropicfeel, we always seek the most sustainable solutions for our products and their environment. The majority of the materials are made from 100% recycled materials & the backpack, as well as all the materials, have been produced with certified ethical factors.
Yes, none of the materials used in this product are animal based or related.
This product is manufactured in Vietnam, with one of our longest partners. We believe in the importance of working together with the factories and creating a long-lasting relationship where both needs are being met and understood - fair trade!
All of the materials have been treated with a DWR (Durable Water Repellent) treatment, aPU coating, or both. This makes the backpack itself weatherproof & water-repellent. During heavy rain, water could eventually penetrate through the seams.
The Nook shares most of its similarities with Nest, as they are similar in size and capacity. Even though both have similar purposes, Nook has more of an outdoorsy look and features (ie. drawstring cord closure). It is also more expandable, making it more suitable for short adventure trips and hobbies than Nest. However, it is highly organisational (laptop compartment, document holder, A5/iPad protected pocket…) so you won't leave it behind in your daily endeavours. Its accessory ecosystem allows the backpack to adapt to your needs in an efficient way.
The main materials on this backpack are made from 50% Recycled Polyester Fabric. The lining is also 100% Recycled Poly with DWR finishes in both Lining & Main Materials.
Regular shipping usually takes from 2 to 7 business days. Delivery times and cost may vary according to the shipping option and destination.
We have warehouses in the US, UK & Germany. We do our very best to ship from the nearest warehouse, however, this is not guaranteed and depends on stock availability.
You can find more information here.
You will have 30 days from the delivery date to request an exchange or a refund. We need the item(s) to be in an unused condition, in their original state and packaging.
Exchanges: We offer 1 free exchange per order within 30 days from the point of delivery.
Returns: We offer a refund within 30 days from the point of delivery and we will provide you with a postage label for your return during the process.
Please find the cost of the returns per country below:
EU (excluding DE&NL), UK, USA:  €7.90
DE, NL:  €9.90
CANADA, SWITZERLAND: €20
AU, HK, UAE, JP, SG: €25